On August 14th, 2023, the J/Victoria College Chulipuram Old Students Association Canada (JVC OSA Canada) Executive Committee hosted a meaningful gathering to honor Mrs. Punithavathy Sivasubramaniam, an executive member of the J/Victoria College Old Students Association. While in Canada on personal matters, Mrs. Punithavathy Sivasubramaniam was applauded for her selfless and devoted service to the college.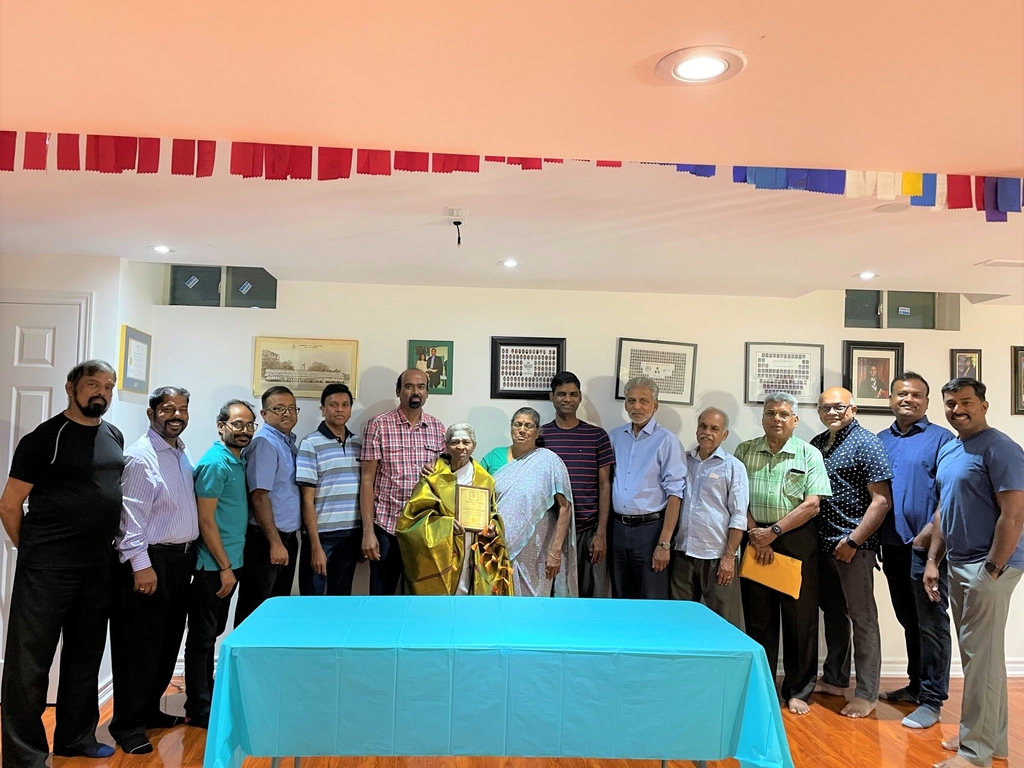 But this event was far more than a simple tribute to Mrs. Punithavathy Sivasubramaniam's individual contributions. It served as an interactive platform where she addressed the members of the JVC OSA Canada Executive Committee. Her articulate presentation covered an array of topics, including an inside look into the activities of the Victoria College Old Students Association, an honest evaluation of the current state of the college, and an emphasis on the essential role played by foreign old students Associations in supporting the institution.
The ceremony was more than just a routine thank you. It gave off a feeling of togetherness and common goal that shows the deep values of J/Victoria College. By highlighting Mrs. Punithavathy Sivasubramaniam's hard work, the event became a sign of the close ties that bind the college's alumni, no matter where they are in the world.
- Thathees S, Secretary, JVC OSA Canada
Related link: